A museum in a palace
When it became the Castre's museum in 1840, the episcopal palace, located near the Saint-Benoît's Cathedral, was already the heir to a rich and long history.
FROM THE ABBEY TO THE EPISCOPAL PALACE
Located on the banks of the Agout River, on the site of a former Benedictine abbey, the building which now houses the Goya Museum is a former episcopal palace built in the 17th century under the episcopate of Monseigneur de Tubeuf. Its construction took place from 1665 to 1673, according to the plan of the great architect of Versailles, Jules Hardouin-Mansart. In a classical style, the building takes up the architectural vocabulary in vogue in the 17th century: symmetry and simplicity of forms, sobriety of decoration, regularity of openings. If the general appearance of the palace is preserved today, many architectural adaptations have been made inside and on the facades over the centuries, in particular the drilling of new openings, as well as the creation of intermediate levels in the floors. The facades of the entire building have been listed in the Supplementary Inventory of Historic Monuments since 1927.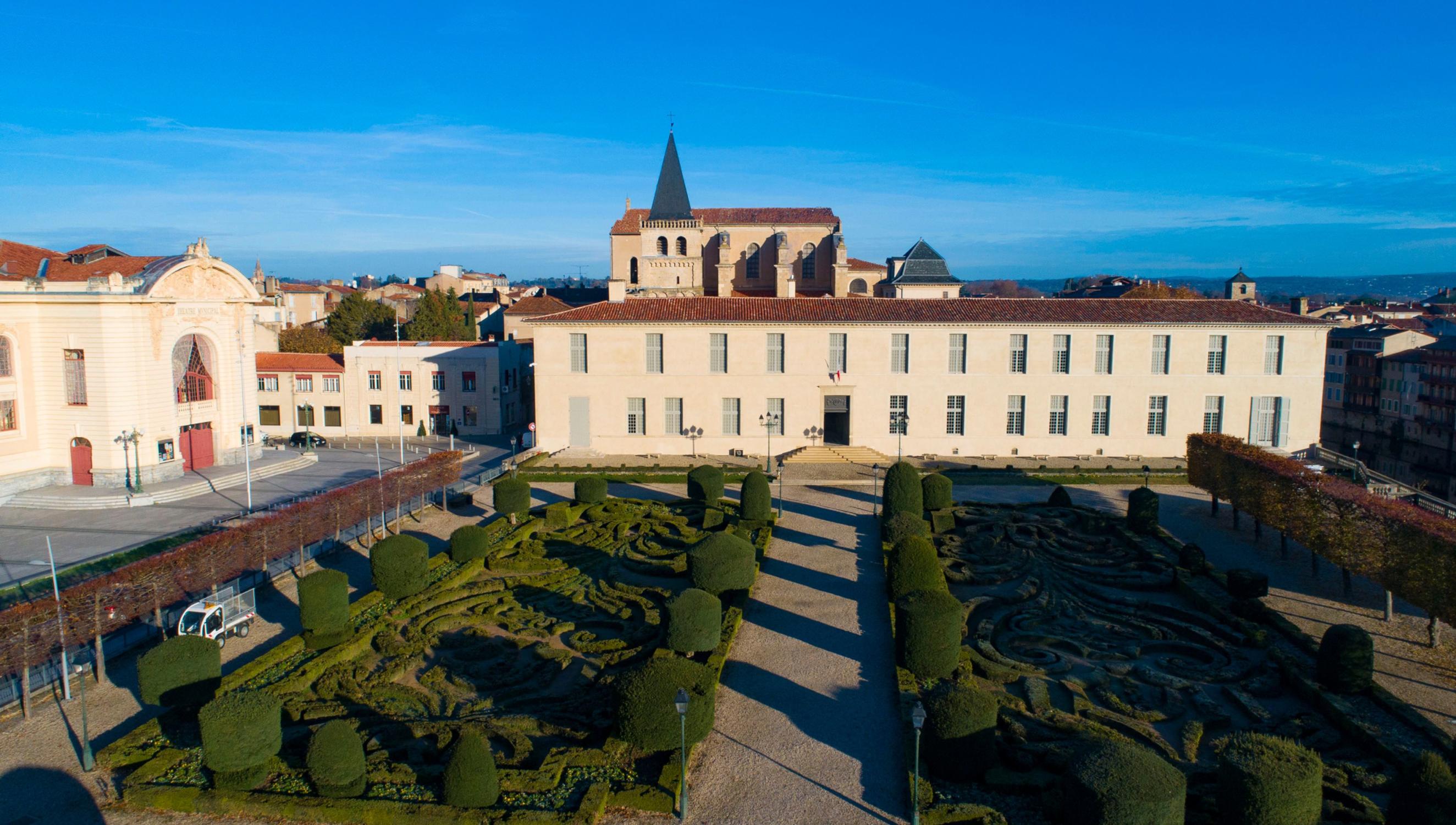 A REMARKABLE FRENCH-STYLE GARDEN
A true extension of the palace, a French-style pleasure garden was created to the south in 1676 at the request of Monseigneur de Maupéou. Composed of flowerbeds of embroidery and arabesques in the style of the royal gardens laid out by André le Nôtre, it was completed around 1700. At first closed and private, it opened outwards at the beginning of the 19th century. In 1963, the fountain and its water supply were installed in the central basin. The boxwood parterre has been preserved in its entirety. Classified as a Historic Monument since 1995, the garden obtained the Remarkable Garden label in 2004.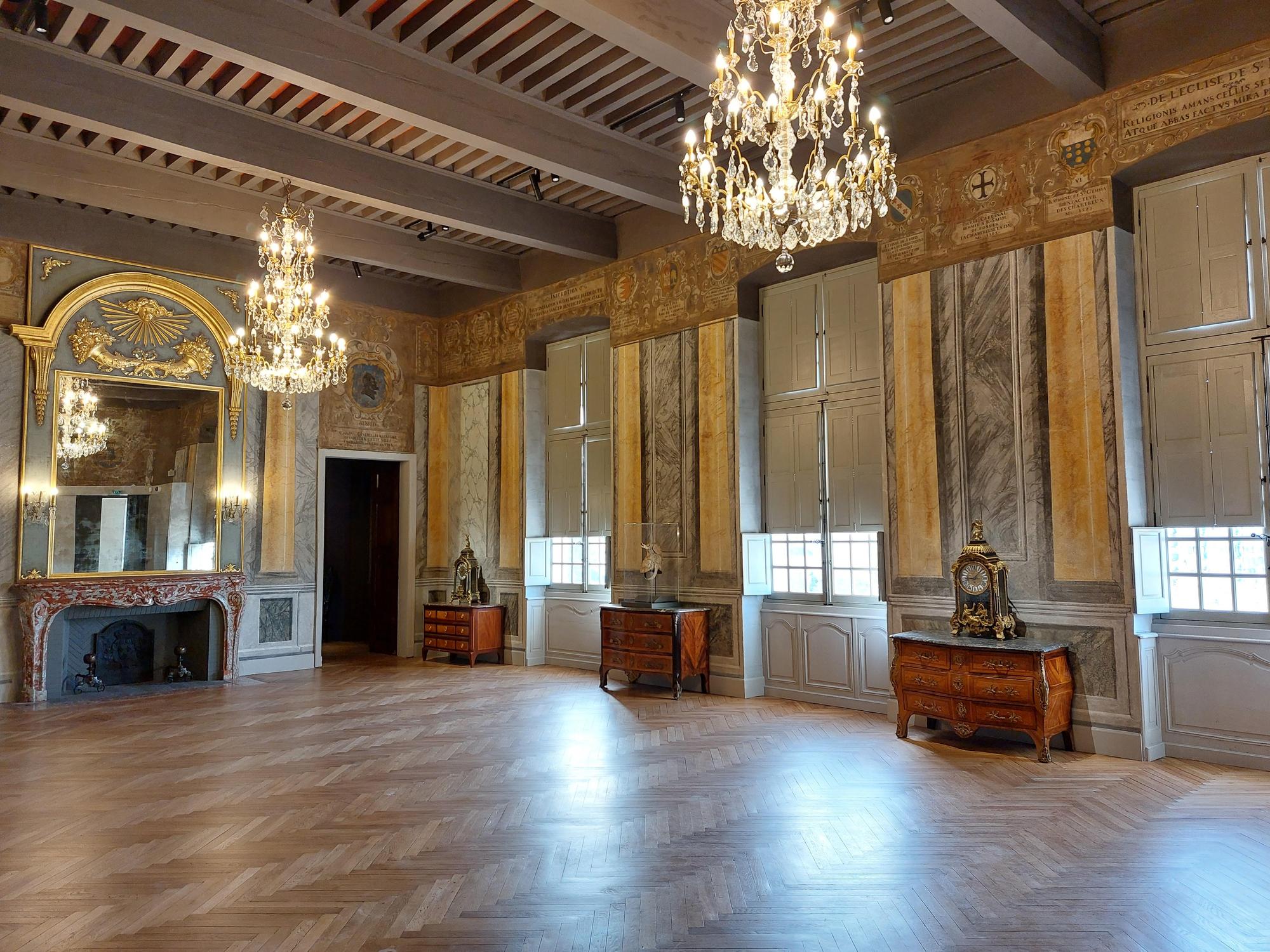 THE CREATION OF THE MUSEUM
During the French Revolution, the episcopal palace became national property. It was then acquired by the Commune in 1794. It first housed the Sub-Prefecture and then the Town Hall, before hosting the museum upstairs in 1840. Only nine paintings were then brought together in one room. At first modest, the museum quickly attracted donations and deposits from the State. In 1887, the museum experienced its first extension, increasing to three rooms after the departure of the library. The collections of the museum are then very eclectic and with an encyclopaedic vocation.